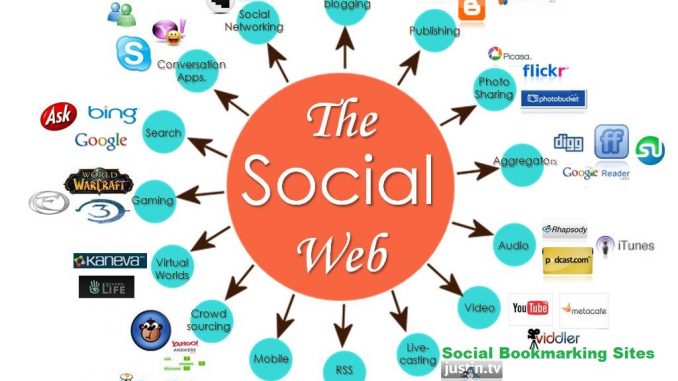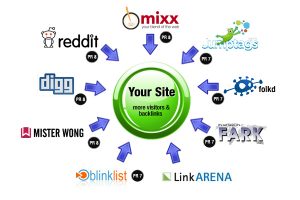 Social bookmarking and SEO are two different elements . And also  can be define individually but there is many important  things which relates and prove that the social bookmarking and SEO are very essential part for each other. we all know  the concept of SEARCH ENGINE OPTIMIZATION! But here we should know about SOCIAL BOOKMARKING and the use of it on SEARCH ENGINE OPTIMIZATION.
Social bookmarking is a world wide online service which allows users to add, edit,annotade, and share bookmarks of web documents.In April of 1996, with the launch of the very first social bookmark, it List.com. From that point on, the business began to grow, and social bookmarking became known for building relevant links, bringing in traffic and new customers,and the trade and our business can take advantage of social back-link . Social bookmarking can be used by anyone, but is generally utilized for business to business information, or business to consumer information.And in other words social bookmarking are posts links on popular social bookmarking websites to increase your own traffic and gain an on going subject of new readers, user and customers.
The use of social bookmarking in search engine optimization!!!!
Social bookmarking has been using to improve web search since many years.In a social bookmarking system, users save links to web pages that they want to remember and/or share. These bookmarks are usually public, and can be saved privately, shared only with specified people or groups, shared only inside certain networks
In Social bookmarking you bookmark our favorite web pages online to read them anytime and anywhere if we are connected with the internet.
It increase the links in you website ..and also increase and attach the important links to builds your rank high and your business too.
It Get a new site found by search engines .
Get the backlinks you build to your website found faster.
In social book marking you can attach many blogs and its URL that can helps to increase popularity of your websites.
Social bookmarking work as a off page SEO.
It links your websites with many social sites & links so that your wesite can recognise easily ,and faster in search engine.
Being listed on a social bookmarking site can drive quality traffic: Websites like Digg and Del.icio.us represent the opportunity to get a lot of new traffic to your website.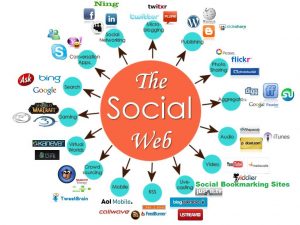 How social bookmarking is an effective factor for search engine optimisation.
Social bookmarking websites are very powerful platforms that gives positive caming to your website.such as reddit, delicious,itlist etc.. Apart from this there is many backlinks will help us to increase Google page rank. So, getting page rank from Google make your blog more authoritative & increasing your website traffic.some points are also given as below.
Provide social signals to your seo and website.through these signals google get information about content and then googlre also let u know and inform you that your content is useful for the user so that it helps for SEO to improve.
Increase the links to your websites and targeted the traffic.
It boost up to high ranking of your page in google.