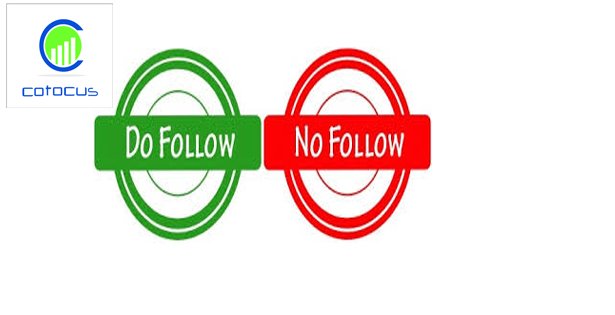 There are two major types of backlinks These types of backlinks are the dofollow backlinks and the no-follow backlinks.
A no follow link is a link that does not count as a point in the page's favor, does not boost PageRank, and doesn't help a page's placement in the SERPs.
Nofollow links are links but these link only increase traffic to your sites, and does not increase your page rank in search engine this is a
a link that does not push the SEO benefits of the Website sites.
The disadvantage of no-follow links-
1. REFERRAL TRAFFIC
2. LINKS GENERATE MORE LINKS
3. No-follow links are naturals links
4. Decrease your reputation and Brand value
Do-follow link: -A do-follow link, is very essential for any website, If a webmaster is a link to your site with a dofollow link,
search engine, and people can follow you. They push on link juice and really benefit your website to get a high Page Rank.
website ranking. where it is built from the hyperlinked sites. This is the type of backlink that link creates for
SEO purpose. Dofollow links are real votes of credibility by Google.
Advantages of Do-follow links-
1. Renovate your page ranking
2. improves blog authority in google sites
3. Do follow link provides more traffic
4. Dofollow Backlinks Provide Long Term SEO Benefits