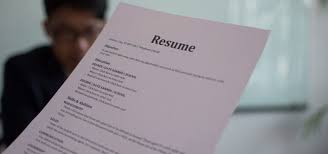 What is a Resume ?
is a document used and created by a person to present their background, skills, and accomplishments. Résumés can be used for a variety of reasons, but most often they are used to secure new employment.
A typical résumé contains a "summary" of relevant job experience and education. The résumé is usually one of the first items, along with a cover letter and sometimes an application for employment, which a potential employer sees regarding the job seeker and is typically used to screen applicants, often followed by an interview.
DevOps Resume:
I believe you now have a good understanding of what is DevOps and how it works. In this post, I will explain you how to create an impressive DevOps resume to get your dream DevOps job. Never forget that you only have one opportunity to make the first impression in front of the recruiters with your resume, so make sure you make the best use of it.
Malik Rabb
Seattle, WA • (123) 456-7891
mrabb@email.com
SUMMARY
---
Innovative Senior DevOps Engineer with a strong Linux background and 15+ years of experience designing, implementing, and managing cutting-edge deployment automation of cloud resources.
EDUCATION
---
GREEN VALLEY STATE
Aug '99-May '03
Bachelor of Science in Computer Science
EXPERIENCE
---
CRANE & JENKINS, Senior DevOps Engineer
Nov '16-Current
Automated deployments for 200+ cloud servers using Python and Bash
Manage 50+ total AWS, Jenkins, and Chef accounts to more effectively control access to resources and increase security
Maintain build profiles in Team Foundation Server and Jenkins for CI/CD pipeline
Spearheaded migration from Puppet environment to Docker-based service architecture
RIVER TECH, Senior DevOps Engineer
Current – Current
Designed, rolled out, and managed 5,000+ hosts with Puppet Enterprise infrastructure
Rewrote shell deploy scripts, reducing deployment times from 5+ hours to less than 2 minutes
Wrote and tested Chef cookbooks with Ruby and Vagrant to configure and perform tasks on remote nodes
SKILLS
---
Docker, Chef, Puppet, Ansible, Python, Ruby, TeamCity
AWS services (EC2, S3, Route53, SQS, IAM, CloudWatch, CloudFormation)
 The above given is just a a sample. In a way resume can be written in different formats for different company and the kind of job that we choose . Devopsschool not just only makes you an expert in devops tools also help you build your resume as per the market needs .