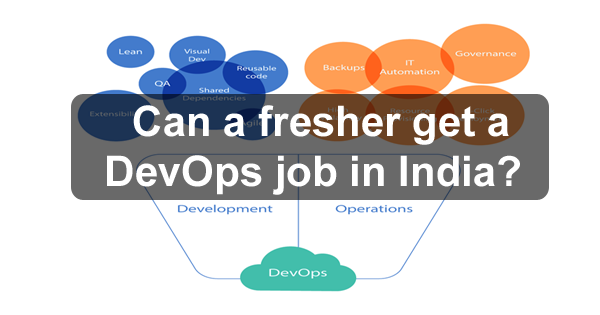 Who is a Devops Engineer ?
Development operations (DevOps) engineers are responsible for implementing automated applications and transitioning an organisation to cloud technology. These engineers can also focus on overseeing an organisation's continuous integration protocols. DevOps engineers primarily work in an office setting. These engineers can work for organisations like financial services agencies or information technology service providers. Job duties for DevOps engineers may include developing and executing methods to ensure transparency for applications, collaborating with quality engineers or product managers on issues like operability and application capacity management, and evaluating the performance, usability, and security of an organisation's applications. These engineers could be responsible for transitioning on-site physical servers to cloud services, such as Amazon Web Services (AWS).
DevOps engineers may provide technical assistance for customer service hotlines as needed. These engineers may also be responsible for overseeing root cause analysis and problem resolution for an organisation's applications. DevOps engineers could create and execute tests for automated tools, as well improving an organisation's current build processes. These engineers could also evaluate an organisation's security needs and provide management with recommendations on the best solutions.
Devops Engineer Job Description:
To accomplish their main functions of coding, scripting and process re-engineering,
Devops Engineers perform various tasks. We examined multiple job listings to identify these primary Devops Engineer duties and responsibilities. While these are some of the more standard responsibilities, it's important to note that some companies employ different levels of Devops Engineers and the job duties and responsibilities will vary accordingly.
Project Planning
Devops Engineers often participate in the processes of strategic project-planning meetings. In addition to providing their guidance and expertise on system options, risk, impact and costs vs. benefits, they create and share their operational requirements and development forecasts to allow for timely and accurate planning of projects.
Development
Responsible for developing and building IT solutions, DevOps Engineers install and configure solutions, implement reusable components, translate technical requirements, assist with all stages of test data, develop interface stubs and simulators and perform script maintenance and updates.
Deployment
Devops Engineers build automated deployments through the use of configuration management technology. They deploy new modules and upgrades and complete fixes within the production environment. Another duty is to make modules ready for production, which entails moving them according to specific procedures and documenting knowledge transfer.
Maintenance and Troubleshooting
Routine application maintenance tasks are an ongoing responsibility of DevOps Engineers that they accomplish via strategy-building techniques. They also help create requirements and procedures for implementing routine maintenance. Troubleshooting existing information systems for errors and resolving those errors is also a main responsibility of DevOps Engineers.
Performance Management
Not only do Devops Engineers evaluate existing applications and platforms, they also give recommendations for enhancing performance via gap analysis, identifying the most practical alternative solutions and assisting with modifications.
5 Ways a Fresher can start a carrer as a Devops Engineer :
Start Cross training
Build the skills in the job that you have and that you want.
Prove that you can get a lot done with a little
develop your personal brand with community involvement
Demonstrate curiosity and empathy
So yes, a fresher can start a carrrer as a devops engineer all he/she needs to do is be determined be a little focused and last but not the least have to be a little regular with it .