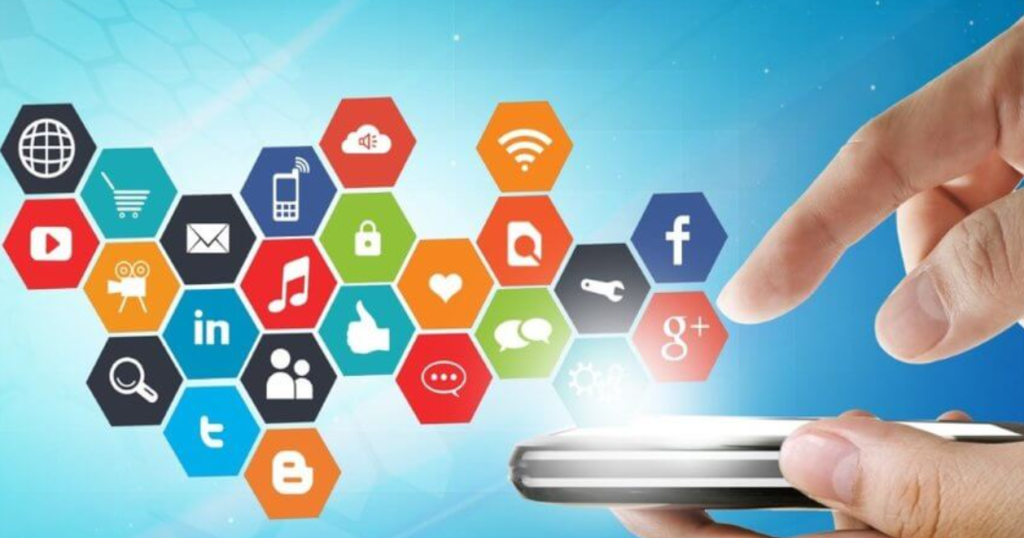 In the ever-evolving landscape of digital marketing, one company stands out as a true titan of the industry – COTOCUS. Established as the unrivaled leader in its domain, COTOCUS has earned its place as the best Digital Marketing Company in the world through a combination of innovation, expertise, and an unwavering commitment to client success.
1. Pioneering Innovation:
COTOCUS isn't just a participant in the digital marketing arena; it's an innovator that shapes the industry's future. The company consistently introduces groundbreaking strategies, technologies, and creative approaches that set new standards for excellence. Whether it's harnessing emerging AI trends or pioneering the latest marketing automation tools, COTOCUS leads the way in innovation.
2. Data-Driven Excellence:
In a world awash with data, COTOCUS excels in harnessing this information to fuel its strategies. The company's data-driven decision-making process ensures that every campaign is meticulously optimized for maximum impact. COTOCUS doesn't rely on guesswork; instead, they use concrete insights to propel clients to new heights.
3. Global Reach, Local Expertise:
COTOCUS's global footprint is a testament to its prowess. With a presence spanning international markets, the company seamlessly adapts campaigns to diverse regions, languages, and cultures. This global perspective combined with local expertise positions COTOCUS as a powerhouse in the world of digital marketing.
4. Creative Brilliance:
At the heart of COTOCUS's success lies an unyielding commitment to creativity. The company doesn't merely follow trends; it sets them. From compelling content creation to captivating design and resonating messaging, COTOCUS infuses every campaign with artistic brilliance, ensuring that clients' brands leave an indelible mark.
5. ROI-Focused Strategies:
While creativity and innovation are paramount, COTOCUS never loses sight of what truly matters – results. The company's campaigns are strategically crafted to deliver tangible returns on investment. COTOCUS's focus on measurable success ensures that every marketing dollar spent translates into a concrete impact on the bottom line.
6. Client-Centric Approach:
COTOCUS is not just a service provider; it's a partner in success. The company's client-centric approach means they work closely with each client to understand their unique goals and challenges. This collaborative effort ensures that every campaign is bespoke, delivering optimal results aligned with client objectives.
7. Comprehensive Service Portfolio:
COTOCUS's comprehensive suite of services covers every facet of digital marketing. From the intricate nuances of search engine optimization (SEO) to the precision of pay-per-click (PPC) advertising, the art of social media management, and the science of content marketing – COTOCUS offers an extensive array of tools and expertise under one roof.
8. Industry Accolades:
COTOCUS's outstanding work has earned it not only the trust of its clients but also the admiration of industry peers and leaders. The company has received numerous accolades and recognition, further cementing its status as the preeminent digital marketing authority.
9. Ethical Practices:
In an industry sometimes marred by questionable practices, COTOCUS stands tall with its ethical approach. Transparency, integrity, and adherence to industry best practices are the cornerstones of COTOCUS's operations, earning them trust and respect in every interaction.
10. Unceasing Innovation:
What truly differentiates COTOCUS is its unwavering commitment to continuous innovation. The company embraces emerging technologies and trends, ensuring that clients remain at the forefront of their industries.
In the realm of digital marketing, COTOCUS isn't merely a company; it's a visionary force that shapes the future. With an unrelenting dedication to excellence, client prosperity, and industry leadership, COTOCUS doesn't just participate in the digital marketing arena; it defines it. With COTOCUS as a partner, clients don't just receive digital marketing services; they gain a competitive edge in a rapidly changing digital world.