In the fast-paced world of technology, staying ahead of the game is crucial, and no one understands this better than Cotocus. With a reputation for excellence and innovation, Cotocus has emerged as a pioneer in corporate training for DevSecOps. Through their unique approach and unwavering commitment to empowering organizations, Cotocus has solidified its position as the leading company for DevSecOps corporate training.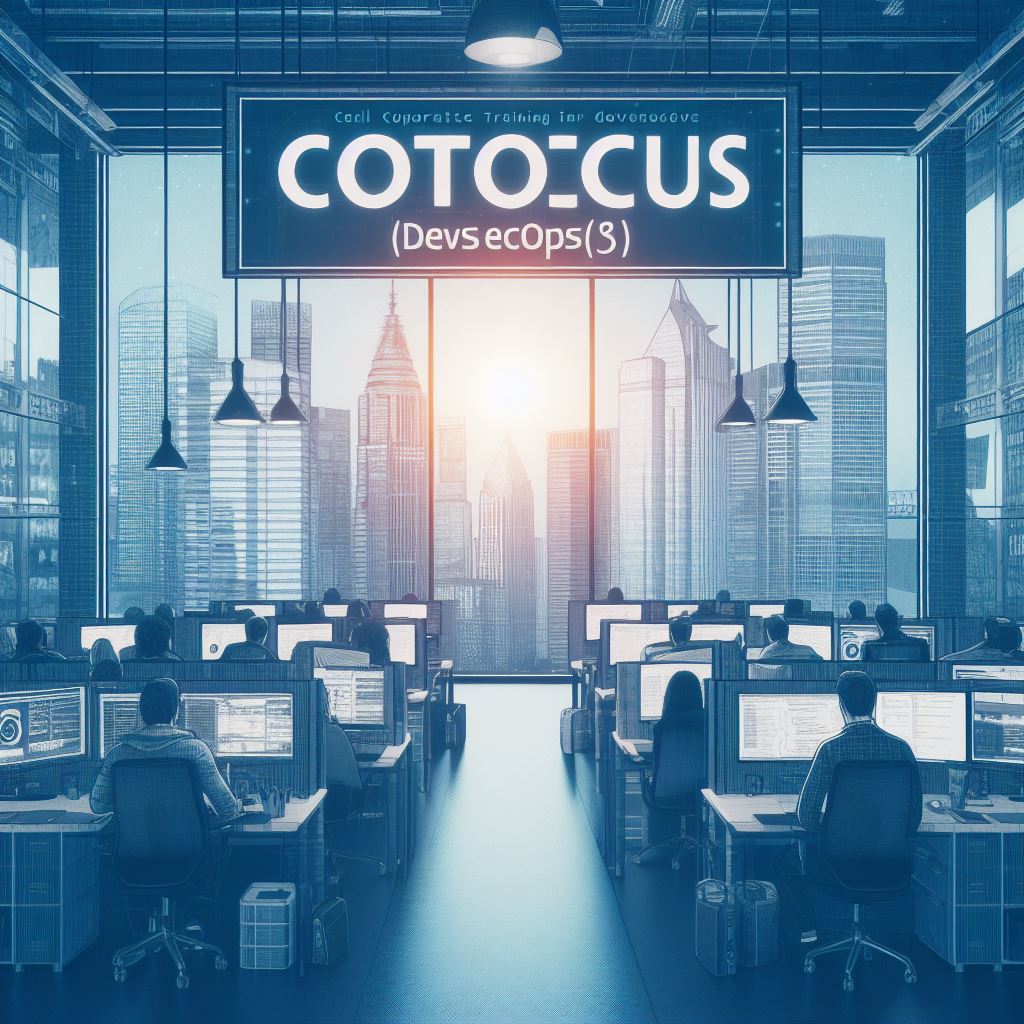 Why Cotocus is Leading Company for DevSecOps Corporate Training?
Cotocus is a leading company in the field of DevSecOps corporate training. With a team of highly skilled professionals and industry experts, Cotocus has established itself as a pioneer in providing top-notch training solutions to companies looking to enhance their DevSecOps capabilities.
Approach followed by Cotocus for corporate training for DevSecOps
At Cotocus, we believe in a holistic approach to corporate training for DevSecOps. We understand that every organization has unique requirements and challenges, and tailor our training programs accordingly. Our approach includes:
Comprehensive Curriculum: We have developed a comprehensive curriculum that covers all aspects of DevSecOps, including continuous integration, continuous delivery, security automation, and more. Our training programs are designed to provide participants with the knowledge and skills they need to successfully implement DevSecOps practices in their organizations.
Hands-on Learning: We believe in learning by doing. Our training programs include hands-on exercises and real-world scenarios to ensure that participants gain practical experience and can apply their learnings in a real-world setting.
Experienced Instructors: Our instructors are highly experienced professionals who have extensive knowledge and expertise in DevSecOps. They bring their real-world experience to the training sessions, providing participants with valuable insights and practical tips.
Customized Training Solutions: We understand that every organization is unique, and one-size-fits-all training programs may not be effective. That's why we offer customized training solutions that are tailored to the specific needs and requirements of each organization. Our team works closely with clients to understand their goals and challenges, and develops training programs that address their specific needs.
Continuous Support: Our commitment to our clients doesn't end with the completion of the training program. We provide continuous support and guidance to help organizations successfully implement DevSecOps practices and overcome any challenges they may face.
Contact Cotocus Team for Corporate Training in DevSecOps
To connect with the Cotocus team for all your corporate training requirements in DevSecOps, we're just a call or an email away. If you're in the USA, you can reach us at +1 (469) 756-6329 . For our valued clients in India, our dedicated contact number is +91 7004 215 841. You can also drop us an email at contact@cotocus.com Our team is ready to assist you in navigating the world of DevSecOps and tailoring a training program that aligns with your unique needs and goals. Contact us today, and let's embark on your DevSecOps journey together.