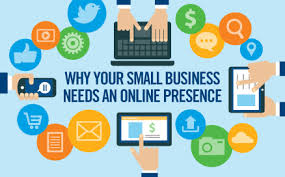 What is forum?
Public medium or place used for debates in which anyone can participate. In Roman times it meant a public place at the center of a market or town where open discussions on judicial, political, and other issues were held.
A  Web forum is an online center for ongoing, in depth discussions of specific topics and issues. This OVC HELP for Victim Service Providers message board provides victim service providers and allied professionals with a means to share ideas, suggestions, and recommendations concerning promising practices, best practices, and victim issues.
What is website promotion?
Website promotion refers to the marketing aspects of Search Engine Optimization, such as Keyword Submission, Paid Inclusion, and other techniques to increase a site's exposure.
Website promotion is the continuing process used by webmasters to increase exposure of a website to bring more visitors. Many techniques such as web content development, search engine optimization, search engine submission, and viral marketing are used to increase site's traffic.
Promotion websites
#1. www.startups.co.uk/forum/
Startups.co.uk: Forum related to Starting up a successful business
UK business forum to discuss small business advice, work experiences, new business ideas, tips on starting a new business or company.
#2. www.smallbusinessforums.org/
Small Business Forums
Discuss small business ideas and issues related to any kind of business topic, for example- Home Based Income Opportunities, Free Classifieds, Specific Small Business Issues, Marketing & Advertising.
#3. www.small-business-forum.net/
Small-Business-Forum.net
As the name suggest "Small-Business-Forum.net" is dedicated to small businesses and you could learn business skills, and discuss ideas with similar minded persons.Small business owners must join this forum to boost their business with the help of this friendly business community.
[Threads 7,558 Posts 81,039 Members 14,649]
#4. www.ukbusinessforums.co.uk
UK Business Forums
The UK's largest online forum community for small businesses, advertisers, sales managers, service providers, and entrepreneurs
#5. www.youthtobusiness.org/
Youth to Business Forum
Youth to Business Forum is a world wide place to discuss events and ideas regarding business, services, money, and entrepreneurship. Specially good for young generation business leaders and managers. Learn from the thoughtful people who pour their business sense all around in the forum threads.
This is a region based forum and its look is just amazing and entire different from any traditional forums.It's a place for vibrating and enthusiastic people who have confidence and a burning desire to learn things from past generations of business leaders.
They have forums for 9 global locations around the world.
#6. www.businessadviceforum.com/ (PR4)
Business Advice Forum, Webmaster and Business Forum
[Threads 41,630 Posts 224,765 Members 39,846]
This is a great forum to get any kind of business advice related to your the industry or product.
As like with many high authority forums, here also you need to create 50 posts before using your website links in your signature (maximum 2 links allowed)
#7. www.smallbusinessbrief.com/forum/
[85,000 small business members with well over 140,000 posts and 26K threads.]
The main Topics/niches on the site include small business marketing, generating revenue and small business computing.
#8. www.flyingsolo.com.au/forums/
This is one of the best forums for Australia where you could connect with micro business community and discuss about work, business, finance,marketing, and start up business ideas and strategies.
#9. www.ukbusinesslabs.co.uk/forums/ 
UK Business Labs – Business Forums
On UK Business Labs Forum you can share topics related to blogging, networking, business, advertising and discuss marketing techniques to make your business easy and effective.
#10. www.business.forums.bt.com/ (Global Alexa rank 1471)
BT Business Support Forum
You can discuss and share your business thoughts regarding any type of businesses ranging from small businesses to middle and big industries.
S.No Forum Sites List   PR (High PR9-PR6 forums)
1 http://www.addthis.com/forum PR9
2 http://chronicle.com/forums/ PR8
3 http://forums.myspace.com/ PR8
4 http://forum.joomla.org PR8
5 http://forums.cpanel.net PR8
6 http://forum.siteground.com PR8
7 http://c7y-bb.phparchitect.com PR8
8 http://forum.meebo.com  PR8
9 http://forums.mysql.com/ PR7
10 http://forums.cnet.com/  PR7
11 http://forums.microsoft.com/ PR7
12 http://www.bookforum.com PR7
13 http://mathforum.org/  PR7
14 http://forums.photobucket.com/ PR7
15 http://www.gardenweb.com/ PR7
16 http://forums.wsj.com/  PR7
17 http://forums.cnet.com/  PR7
18 http://forum.videolan.org PR7