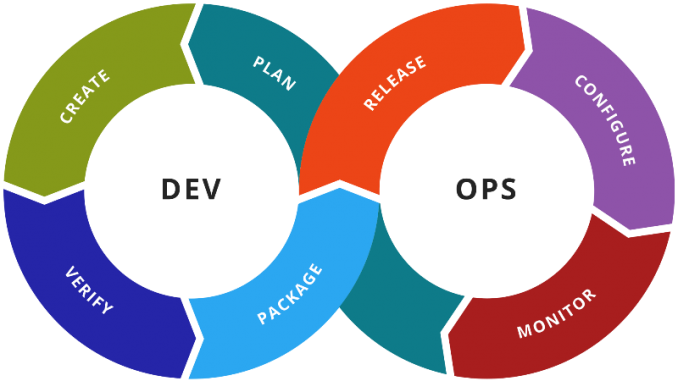 Bangalore is a silicon vallery of the India. There are many software organization and companies, currently working towards the implementing the automation thought out the software development life cycle. DevOps has become so popular now a days, every projects wants to implement it thus finding a right DevOps trainers in Bangalore and other city is a challenge. These challenges has been solved by DevOpsTrainer.in.
Before exploring the DevOpsTrainer.in, Lets first understand more about DevOps, DevOps is a new phenomenon in which software companies are automating the release cycle with the quality by introducing many practices in the team and projects. Qualified trainers or coach is very much important for execution of DevOps implementation in the software projects.
So the questions arises here, what is DevOps – DevOps is a combination of two words "Dev" and "Ops" it means Development and Operations. DevOps is the practice of operations and development engineers participating together in the entire organization life cycle, from plan through the development process to production support. DevOps is likewise operations staff making use many of the same techniques.
There are other aspects to define the DevOps is a product development strategy that highlights the cooperation and open communication between teams. DevOps groups are made out of developers and operations experts cooperating to make sounder, quality product release within shortest span of time. Groups that have adopted the DevOps ethos have a superior handle on their IT occurrences and endure less downtime.
In order to have a continuous software delivery, less complex problem to to settle and to get faster determination of issue, organizations need awesome representatives who can truly comprehend and knows DevOps totally. Also, to prepare them for doing such effective work, organization needs a great mentor and coach with the goal that they can prepare the software engineers to handle specialized issues of the organizations to develop the business effectively and faster.
Before selecting the right DevOps trainer and mentor, first organization must evaluate the qualities and experience what the DevOps instructors has and bringing the new capabilities in the projects. I would rather say, these are the following qualities of DevOps instructors must have in order to guide the project and company to implement the DevOps approach.
A decent trainer makes conveying a class look simple and consistent.
A best DevOps trainer is sensitive to his or her own particular vitality level and that of the class.
Since DevOps trainer are good examples, they ought to be develop, certain and energetic.
A best DevOps trainer knows the material, lives it, inhales it, and can imbue their own understanding into it.
Status to allow and encourage participants to learn from themselves and the class in order to create as many organic learning moments as possible.
There are many cities in the world where IT and software business is growing like tremendously thus implementing the DevOps for organization and their projects is breakthrough and must have things to do.
Bangalore in India and California in USA is the silicon valley of the world and thus finding the qualified DevOps trainer and Coach is one of the challenges. DevOpsTrainer.in has simplied this process and created a platform in which any software company can find an experienced DevOps instructors and avail in easiest way to implement the DevOps culture in their projects. DevOpsTrainer.in is providing the DevOps trainers and consultant for each city in the world, some of them are Hyderabad, Pune, Delhi, Chennai, London, Amsterdam, Singapore, san francisco etc.